I'm totally hooked on this game. Ugh! It has been over a year and I still play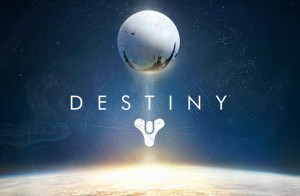 it at least once a week. Bungie's goal was to create a game that would be a francize for up to 10 years. I think they might have succeeded. The game is continually updated every 3-6 months with new DLC (downloadable content) to expand its maps. It also incorporates online play, alone or with others.
I've always been a gamer who plays for fun. While I am competitive, I prefer to do so with fun in mind. I have never been someone who focused solely on winning. The developers have managed to capture aspects of both types of game play, competitive and fun, to reach a very broad range of players. If you are a competitive player, you have to reach a certain level thru the campaigns, but once you do you can be as competitive as you like. There are whole segments that deal solely with competing. You can play in a group of friends against the game or against other players. If you're like me and you enjoy campaign modes, there is plenty to keep you busy.
I judge my games by 1) if I finish it, 2) how many times I finish or continue to play it. The game by its nature is designed to never end. Well, not anytime soon anyway. hahaha  New content expands the breadth of the game all while tying into what you already know. I have to say the developers did a good job of building a game that will indeed last for a decade.
If you're reading this and are a more hardcore gamer, you're probably familiar with much of the drama that has unfolded in social media and Bungie's own forums. Frankly, I find it a bit childish and counter-productive. First and foremost, developers rarely give the level of interaction and feedback to players that Bungie has with this game. Maybe they've given too much because many have taken to acting all butt-hurt and entitled because the game didn't live up to some of the promises put forward before the game was released. One, the game wasn't designed solely for the  hardcore player. It was designed to appeal to all manner of players. Two, if the game was such a disappointment, don't play it.
Anyhoo, I'm still addicted to it. It has captured my attention like no game before it. Even more than the original Prototype and the Dead Space series. I eagerly await the next set of expansions.