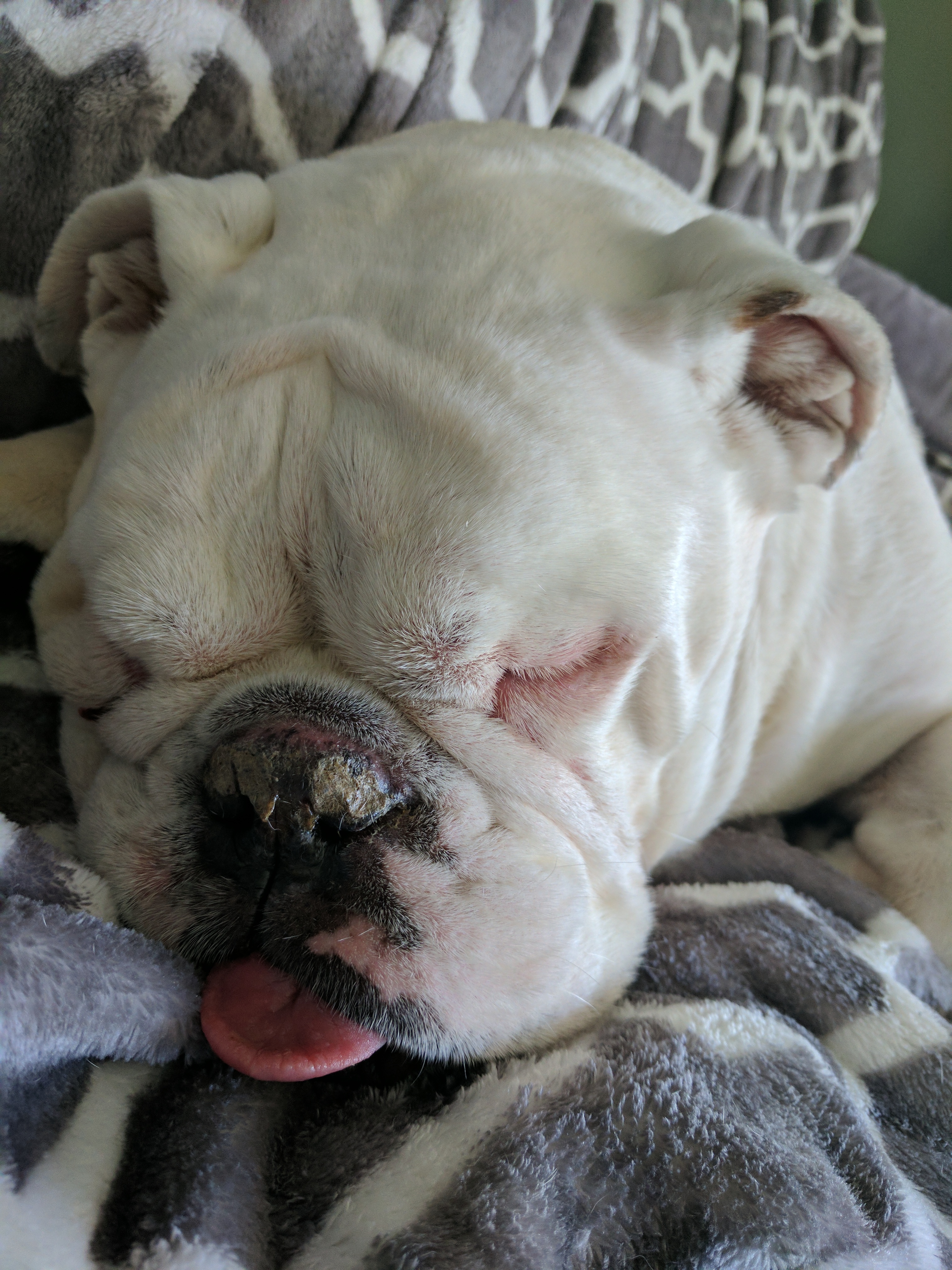 Someone mentioned I hadn't talked about Cooper lately. Never fear, he is doing fine. Actually, he had his yearly checkup recently and is fit as a fiddle, according to the vet!
I've mentioned plenty of times he is prone to severe health issues. I honestly didn't expect him to make it past age 5. After all these years together, I'm proud to say he is still strong and robust. Ironically, he was just getting over a summer cold prior to our vet visit.  I booked the appointment and by the time it rolled around, he was past it.
His allergies are still ever present. With all the warm weather lately he has a had a few flare ups. Otherwise, the sausage is doing quite well.
Luckily, when Shawn and I travel his Uncle Chuck (our neighbor) keeps an eye on him for us. He gets to stay home where he feels safe and Chuck is just across the hall. The cleaning lady tends to spoil him with extra treats as well. She adores him. No matter where we go, he always steals the show. He gets almost weekly walks around the 'hood and every store we visit is fond of him. The Starbucks crews will ask where he is when I pop in without him. The Posh Bagel crew always smile and say hi to him.
His age is ever so slowly creeping up on him. His hyperactive fits have shrunk significantly. He also refuses to jump up on our bed most days now. He'll whine and beg until one of us picks him up. He still hops on the couch and the guest bed (it's lower) with no signs of discomfort. He is in my heart and I just adore him. I shudder to think what his life might have been had I never rescued him. I still to this day get angry telling the story of how he was abandoned.
Anyway, there you have it. The Pooper dooper is most excellent and sends you all slobber kisses and stinky farts.