We had to say goodbye to Cooper yesterday morning. His breathing had become impacted by the tumor pressing against his lungs. He was simply experiencing too much discomfort and I couldn't stand to see him suffer. Any doubts I had about rushing it were swept away the night before.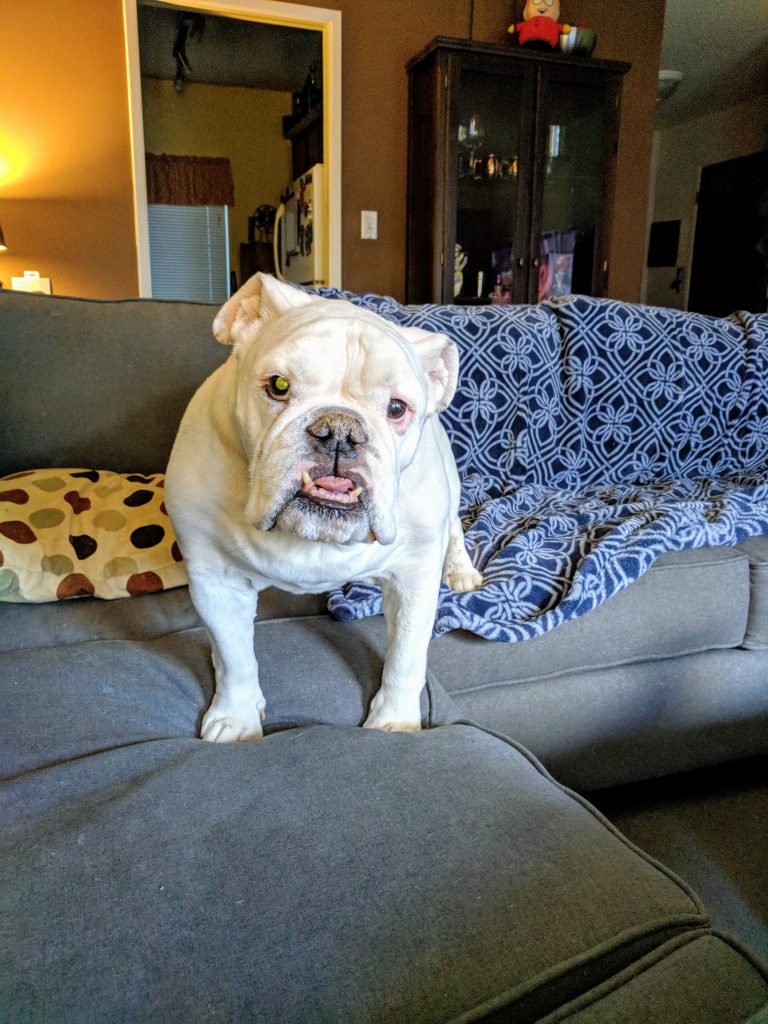 I kept saying out loud we'd have him for a few more months but inside I knew we didn't have much time. The tumor was growing quickly. My only hope was that it might grow at an angle that let him enjoy a few more months. Sadly, it was not to be. I'm grateful he declined so quickly to avoid any unnecessary suffering on his part. However, I miss him so much already. I do not think I've ever been so attached to a companion. I never realized how much of my daily schedule included him. Everything reminds me of him and sends me into a new fit of tears.
His life started rough as he was abandoned. When he came into my life he rescued me just as much as I rescued him. I needed him without even realizing it. He gave me so much and asked so little in return. I am happy to know I gave him a good life. He was most definitely loved. I could go on and on about all the wonderful ways he enriched my life. He was not just a pet. He was my friend and companion.
As painful as it was, I was there in his final moments. I couldn't imagine not being there. My only goal was to keep him from being scared. I wanted him to feel safe and loved. We got to play with him a bit before the end and it was a joy to see him come alive in those last moments together. He lived for butt scratches and we gave him so many along with happy words. It was an absolute joy to see him shrug off his discomfort long enough to enjoy the attention and love.
I held him as he drifted off. I spoke sweet words of love in his ear and kept my tears at bay until he had passed. He was a light in my life and my life is diminished without him in it. My Cooper Pooper, my "precious", my love bug. . . you are missed and still loved.
My heart is broken now. And while it will heal, it will always have a mark from you.